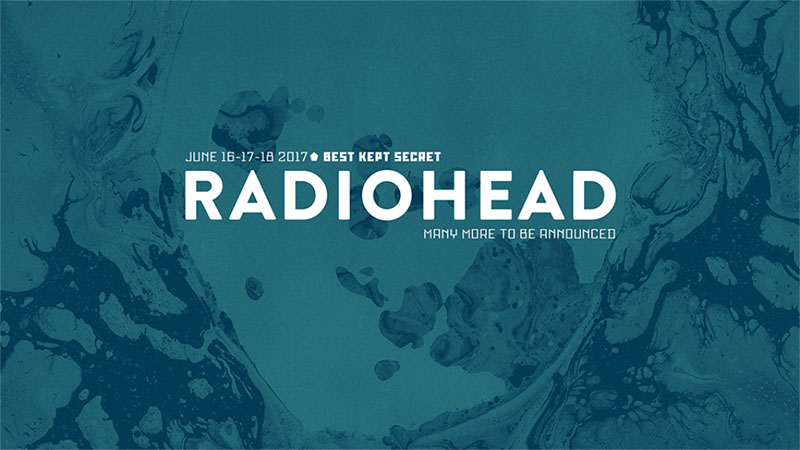 The first bomb on the festival scene of The Netherlands in 2017 has exploded today! Best Kept Secret Festival 2017, that will be held from 16th till 18th June in Hilvarenbeek (Beekse Bergen) has announced that Radiohead will be playing at the festival on Sunday 18th, in what will be the first festival performance on The Netherlands since 2001.
According to the official press release "We can hardly believe it ourselves yet but it is true: Radiohead will be the closing act for Best Kept Secret 2017 off! Ever since the first edition of the festival the band has been the undisputed number one request. We are very proud and grateful to be able to make our audience' wish come true."
Tickets go on sale on the Official Website of the festival or Eventim from 19th November at 10:00am with a price of € 170,00 (+fees) for the weekend tickets with camping included, while price of the daily tickets will be €89,00 (+fees). The number of tickets of this edition will be limited to 25.000 tickets in order to guarantee the best experience for the attendance.