La Habitación Roja just returned with its eighth LP Fue Eléctrico (Mushroom Pillow), a very powerful album, where they return to electric sounds, which could be defined as a series of emotional and very personal songs of a great band with an unblemished career, and for me the most important, faithful to their principles..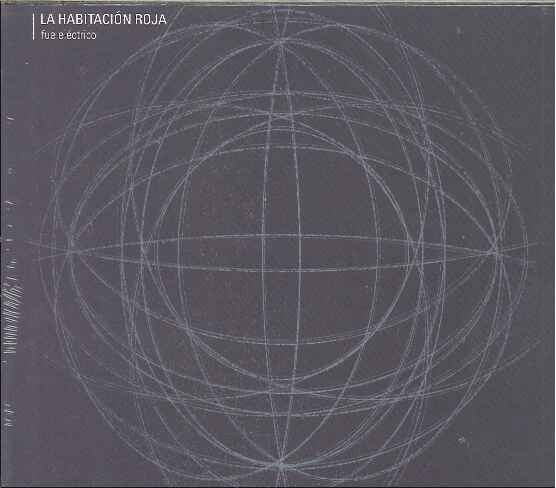 La Habitación Roja components admit that they have two years gone bad on a personal level and that is perfectly reflected in this work, but for those who have not heard yet do not think that Fue Eléctrico is full of bitterness. Their music, their melodies and their lyrics, get us reflect and look ahead from the edge of the abyss.
They claim to have created an album full of valid tracks to open a concert full of catchy hooks and the result is superb, "El resplandor" is an energetic and positive theme where lyrics "salir de esta pesadilla y volver a empezar" explains it all … "Siberia", with a fantastic bass guitar, and "Ayer" still vibrant, though with the following songs "Indestructibles" and "Norgue", fall that rate thanks to a great emotional stress and a feeling of sadness.
The album recover the starting rhythm with a pop song called "La Razón Universal", and almost at the end of Fue Eléctrico we found the great "Segunda Oportunidad" that remember us we made mistakes over and over again … "Ahora Quiero Que Te Vallas" is a great song full of this rage and bitterness that is so characteristic on many of the lyrics of La Habitación Roja and "Malasombra" teach us on the lyrics that there is no going back "Al final se acaba como siempre, como siempre ha terminado todo, como siglo tras siglo ha pasado hasta hoy, el peso de la historia es lo peor". The way that La Habitación Roja make music is something I love about them, they get involved and make their letters yours as a soundtrack to accompany us in our life… Fue Eléctrico is a record of that I 'll heard in the future without tired of it and it don't disappoint me..