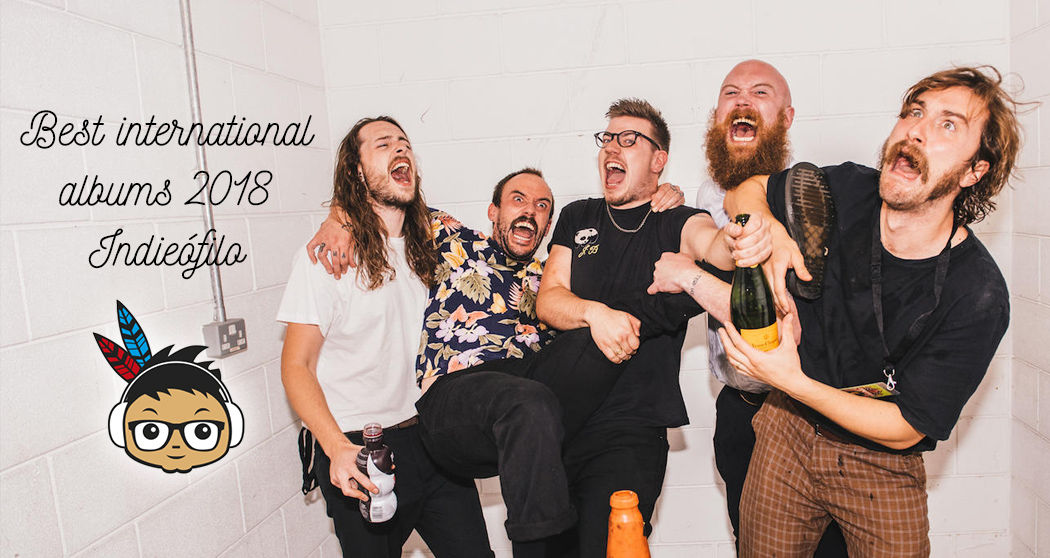 It's hard not to hear the post-punk label this year. Like a fashionable postscript, over the course of 12 months we've enjoyed the revival of this style with records by Preoccupations, Iceage, los debutantes Shame & Bodega or the more veterans Cloud Nothings & Parquet Courts.As the spearhead of the movement we have the British Idles, that after delivering last year a remarkable debut album such as Brutalism and surprise everyone with an incredible live performance, they give us a blunt and seamless album as outstanding as Joy as an Act of Resistance, with more than enough merits to be our international album of the year 2018.
From the rest of the list, stand out the albums of Low and Janelle Monáe closing the podium, the electronics of Nils Frahm or Nicolas Jaar as A.A.L (Against All Logic), the metal of Zeal and Ardor, Deafheaven & Architects or consecrated bands that over the years continue to deliver high quality records such as Editors, Spiritualized, Suede or Interpol
01. Idles – Joy As An Act Of Resistance

02. Low – Double Negative

03. Janelle Monáe – Dirty Computer

05. Arctic Monkeys – Tranquility Base Hotel & Casino

07. Cloud Nothings – Last Building Burning

08. Parquet Courts – Wide Awake!

09. Nils Frahm – All Melody

12. Spiritualized – And Nothing Hurt

13. Shame – Songs Of Praise

14. Bodega – Endless Scroll

15. CHVRCHES – Love Is Dead

16. Zeal and Ardor – Stranger Fruit

17. A.A.L (Against All Logic) – 2012 – 2017

19. Christine and the Queens – Chris

20. Car Seat Headrest – Twin Fantasy (Face to Face)

21. Jungle by night – Livingstone

22. Franz Ferdinand – Always Ascending

23. Tash Sultana – Flow State

24. Kurt Vile – Bottle It In

25. Florence & the Machine – High as Hope

26. Django Django – Marble Skies

27. The Vaccines – Combat Sports

28. Suede – The Blue Hour

29. Big Red Machine – Big Red Machine

30. St. Vincent – MassEducation

31. The Blaze – Dancehall

32. Deafheaven – Ordinary Corrupt Human Love

33. 1975 – A Brief Inquiry Into Online Relationships

34. Slaves – Acts of Fear & Love

35. Architects – Holy Hell

38. Melody's Echo Chamber – Bon Voyage

39. Father John Misty – God's Favorite Customer

40. Superorganism – Superorganism

41. Damien Jurado – The Horizon Just Laughed

44. Jack White – Boarding House Reach

45. Carpenter Brut – Leather Teeth

46. Thom Yorke – Suspiria

47. Mount Eerie – Now Only

48. Mitski – Be the Cowboy

50. Preoccupations – New Material