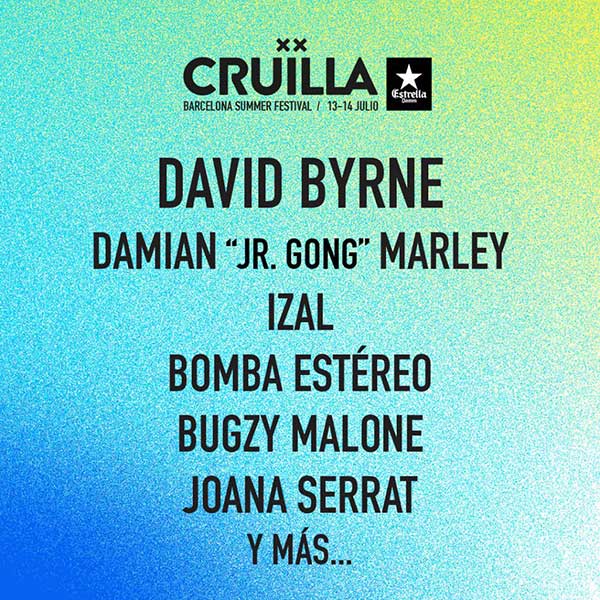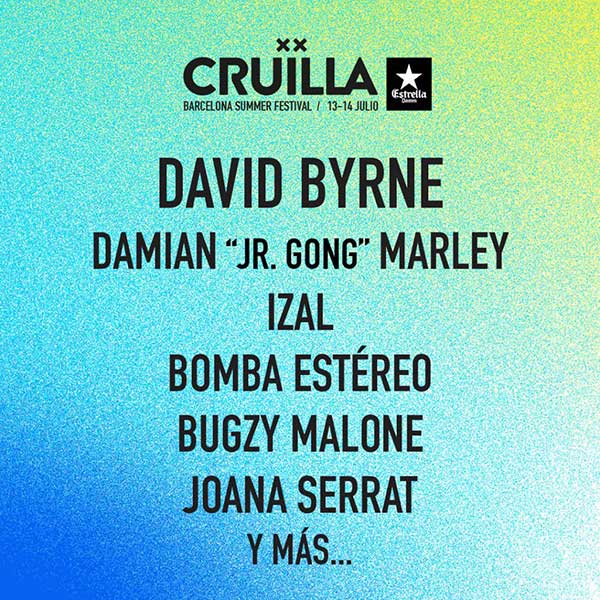 Festival Cruïlla 2018, which will take place on July 13 and 14 at the Parc del Fòrum in Barcelona, ​​has just announced the first names for its lineup. With the variety of styles that accompany the festival since its inception, the big name of this first batch is David Byrne, leader of Talking Heads who returns to the stage with his first solo tour since 2009 with what is, according to what he says, "the most ambitious show I've done since the concerts that were filmed for Stop Making Sense [live DVD of Talking Heads from 1984]". Along with the American artist will be in the edition of this year two old acquaintances of the festival, Damian "Jr. Gong "Marley, who returns after acting at Cruïlla in 2015 and Bomba Estéreo, that gave an amazing show at the Time Out stage two years ago. The rest of international confirmations are the British rapper Bugzy Malone and the American bluesman Seasick Steve, who was confirmed a few days ago, when hw was not being able to perform at Cruïlla de tardor.
Along with them, also two spanish bands were announced; Izal, who will present their expected new album, and Joana Serrat, without a doubt the best national voice of the American style.
Tickets for the festival are already available on the festival's official website at a price of €105 + fees.