It is a special moment when you discover this Italian group, like a slap in the face, a bucket of cold water on the head.. Soviet soviet.

Fate is named ther first album after they published 3 EPs. The trio formed by Alessando Constantini, Andrea and Alessandro Ferri Giometti, transports us to a dark, cold place, with ten songs full of rage, but with surrounding melodies that flirt with the sweetness. Their sound ranges from louder Underground until the post-punk classic, for example like The Horrors or Editors on their first album.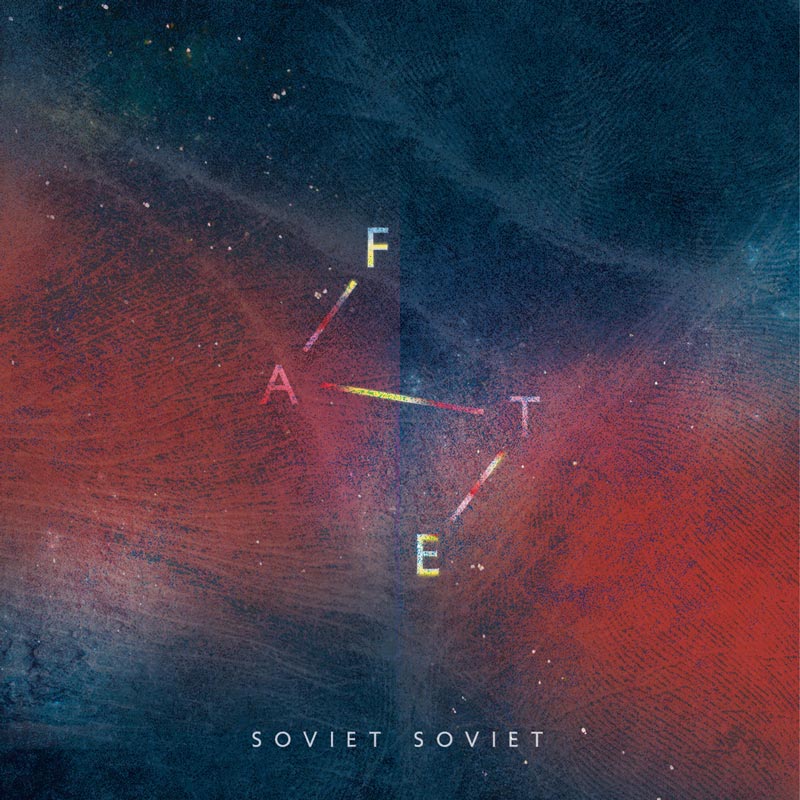 With the first cut,''Ecstasy'', they show us their cards from the first moment, no intros, no bullshit. ''1990'' and ''Further" wrapped us in the dark, with hypnotic loops and sharp melodies. "Introspective trip'' is the culmination, the climax! The melody is melancholic but travels in a powerful riff. "Gone fast", "No lesson" and the following ones… Anyway, the album is priceless and is enshrined with their latest tracks "Toghether", "Hidden" and "Something you can not forget", with special rhythm changes. And to conclude, the icing "Around here", that closes in an elegant way the characteristic vocal rollercoaster that made ​​this masterpiece.
So, suggested LP from a new band that will make people sit up and take notice, as well as we wait for a future tour live on our country.