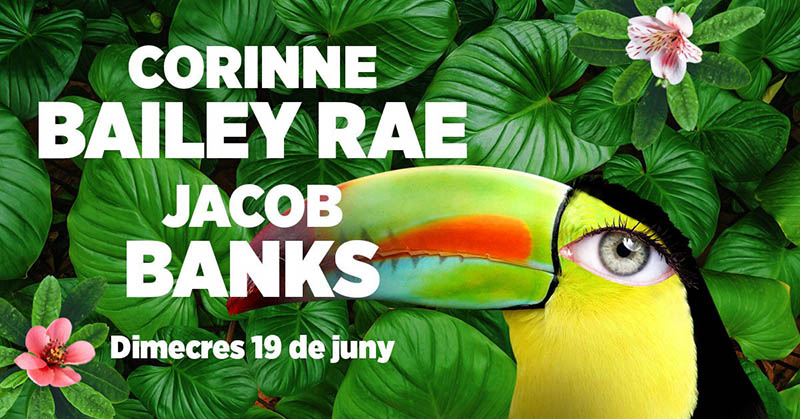 One week after confirming the complete lineup of Festival Jardins de Pedralbes 2019, the organisers has surprised everyone by announcing a new gig for June 19. British Jacob Banks and Corinne Bailey Rae will perform at the Catalan festival on one of the "double nights" of the festival, which had already announced those of Fuel Fandango along with Zahara (15 June) and Pedro Capó with Blas Cantó (5 July).
In what will be one of the most R&B nights in the festival's history, Jacob Banks will offer the mix of soul and gospel with which he marveled the world in The Boy Who Cried Freedom (2017), while Corinne Bailey Rae, who hasn't released an album since 2016, will review a career that includes hits such as "Put Your Records On" or "Like A Star".
We remind you that the tickets for all the gigs of Festival Jardins de Pedralbes 2019, whose prices vary depending on the concert and the area, are already on sale on the official website of the festival.