Jacco Gardner is not cool..He is so cool!! 22:45 of any Thursday in the city of Valencia. The sixties city scene meets in Loco Club to enjoy the songs of the new album by Jacco Gardner Hypnophobia, as well as his previous and acclaimed LP Cabinet of Curiosities. Almost 10% of the audience are elite of the Valencian music scene, among celebrities were Juan Vitoria (Discos Amsterdam), Pau Roca(La Habitación Roja's guitar player), Paco Tamarit (Sr. Mostaza, Serpentina) as well as well known critics as Carlos Perez de Ziriza (El País, Cartelera Turia), Victor Lopez (Beat Valencia) or Juanjo Frontera (Alquimia Sonora), which already show that the one that was going to give the concert was not just an unknown.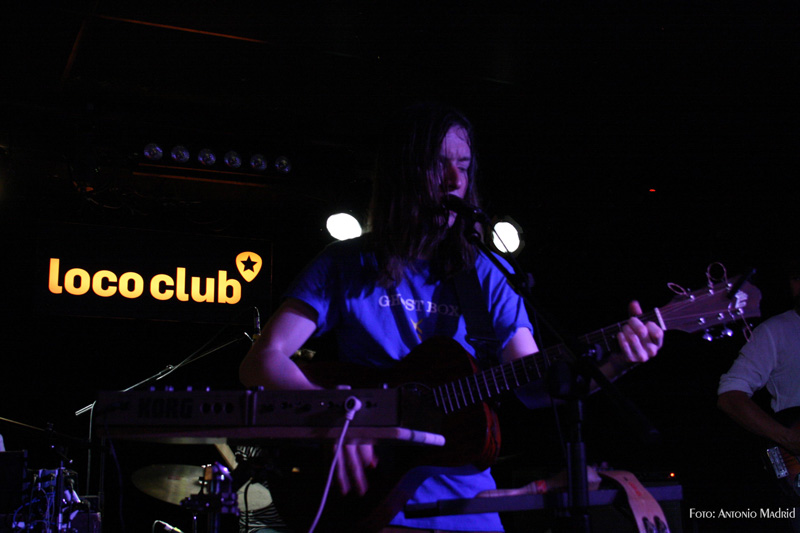 Photos gave up by Alquimia Sonora/Antonio Madrid.
Before an audience in which he emphasized a majority of women in short dresses embedded with white neck shirt drinking beers at two euros, appeared on stage one skinny guy with long hair until the shoulders and skateboarder aesthetic. Accompanied by a classical formation with solo guitar, bass, keyboard, drums and own Jacco on the acoustic guitar, if we are honest I did not expect that his mere presence made the audience mute.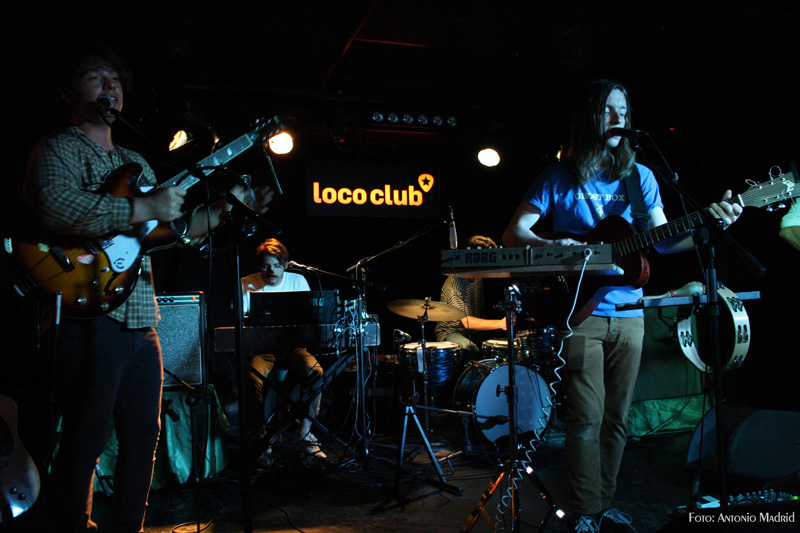 Photos gave up by Alquimia Sonora/Antonio Madrid.
Were soon when the songs, sorry, the great hits of his first and brilliant album began to sound. Songs like "Clear The Air", "Where Will You Go" or "Help Me Out" made the audience break into applause as weel as to create a pleasant atmosphere in the room. While it is true that it was impossible to play the tracks as they sound on the album due to its overproduction, it became clear that when a song is good , it doesn't matter if is played with an ukulele or accompanied by the London Philharmonic. Psychedelic sixties was what brought us Jacco. Great quality for on the choirs, moments that seemed to be playing Sr.Peppers himself, while in other cases were The Doors the one that looked like being on stage with their hypnotic keyboards that transported us into the dark places of a movie by Tim Burton, and also sometimes a stage version of Syd Barrett's Pink Floyd.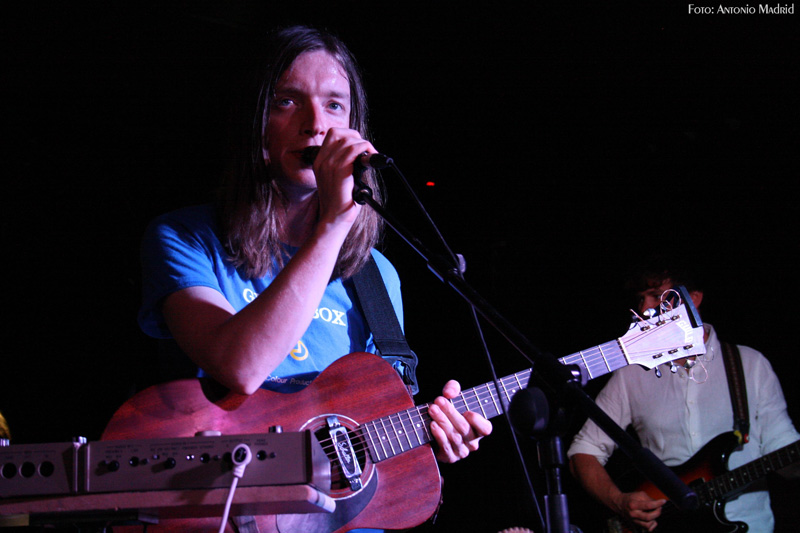 Photos gave up by Alquimia Sonora/Antonio Madrid.
Five minutes seemed to flow when Jacco and the band disappeared from the stage to return later due to the insistent request of the public. With a change of instruments among all members of the band to close a concert that was lovely, it was a pleasure! It was Jacco himself who made the commercial activities selling his records to a public that not believed of being so close to the artist. Ladies and gentlemen, as personal recommendation you ought listen to Jacco carefully.. He knows what is done!